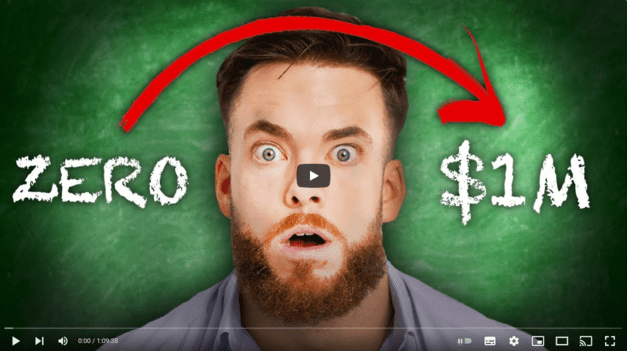 Are you struggling to convert website visitors into paying customers?
Familiar with funnels but unsure how to wield them effectively in your online business empire? Unlock the keys to mastering funnel building and maximizing your online business conversion rates. Discover the benefits of high ticket funnels, expertly crafted to build trust with your audience. Learn the art of choosing the right funnel, all leading to the path of funnel mastery and unparalleled online success.
Get ready, as I'm about to share valuable insights in this in-depth guide and help you master funnel building.
Get ready to unravel the secrets of funnel mastery as I share my expertise on the concept of funnels and how they can catapult your online business to greatness.
We'll dive deep into the different funnel types, how to establish unwavering trust with potential customers, and, most importantly, how to make the right funnel choices for maximum impact.
Whether you're a rookie in the world of entrepreneurship or a seasoned pro looking to level up your online game, my insights will arm you with the indispensable tips and strategies you need to master funnel building.

The Art of Mastering Funnel Building:
Let's get one thing straight – a funnel isn't just a tool; it's your roadmap to domination. It's the surefire way to lead potential customers down a carefully paved path that ends with them taking the action you desire.
Unlike a cluttered website that leaves visitors lost and bewildered, a funnel's sole purpose is to channel your audience toward a single goal, whether it's making a purchase, signing up for a service, or any other conversion you crave.
Funnel building is the secret sauce that separates the amateurs from the titans of online business. It's the magic wand that allows entrepreneurs like us to streamline the customer journey and, in turn, boost conversions.

Understanding Funnel Types:
Now, not all funnels are created equal. You see, there's a method to this madness, and you've got to choose your arsenal wisely. Here's a little gem of wisdom from yours truly – start with a high ticket funnel.
Why?
Because it's not just easier to master; it's your express ticket to quick wins.
A high ticket funnel is your golden ticket to building trust with potential customers through personal phone calls and messaging, all while offering premium value products or services.
This approach isn't just effective; it's downright ruthless when it comes to generating revenue and transforming leads into fiercely loyal customers.
But wait, there's a pitfall you need to sidestep – the low ticket funnel. It might seem alluring, but trust me, it's a treacherous path that demands advanced marketing skills.
I'm here to tell you to steer clear of it until you've conquered the high ticket arena. First, secure a stronghold in the high ticket game, and then, and only then, think about venturing into the territory of low ticket funnels.

Building Trust for High Ticket Domination:
Now, here's where the big boys play – building trust. It's not just important; it's make or break. 
Forget those old-school email sequences; we're talking personal phone calls and messaging here, folks.
The intimacy and rapport you build through direct interaction can be your secret weapon.
In high ticket sales, trust isn't just a nice-to-have; it's your secret sauce.
Customers need to trust not just your product or service but also the person behind it before they'll even think about whipping out their wallets.
Moreover, remember this: offering higher value products or services is non-negotiable in the high ticket world.
Your customers should feel like they've struck gold by choosing you.
Throw in some bonuses and extras for good measure, and you'll be on your way to creating an army of raving fans.

In closing, funnel building isn't a choice; it's your ticket to online business supremacy.
Now that you mastering funnel building and understand the nuances of different funnel types, have honed your trust-building skills through personal interactions, and are committed to offering unparalleled value – you're ready to conquer.
As I always say, start with a high ticket funnel; that's your foundation. And if you're hungry for even more success in your online business journey, my team and I are here to take you to the next level. Don't hesitate – book a call today and embark on the journey to funnel mastery!
Your online empire awaits, and I'm here to help you claim your throne.