For Entrepreneurs That Want To Crush Facebook™ Ads...
The Exact Facebook™ Strategies I Used To Build An 8-Figure Online Business... & It's Only $97 $27
Start Crushing Facebook™ Ads Today!

Now Available To The Public
For The First Time!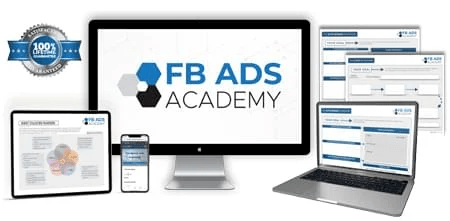 Order Today For Only $97
$27!!!
ORDER TODAY AND GET THESE 3 BONUSES FREE!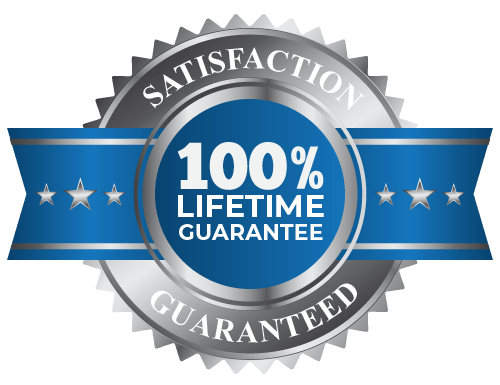 Backed by our LIFETIME guarantee!
If you go through our entire course and if you don't feel you've learned something then we'll give you your money back!
How We Can Help You With FB Ads...
From the Desk of Tanner Chidester
Founder & CEO of Elite CEOS
First, let me congratulate you on finding this page, I genuinely believe this is going to be a defining moment for you!
One thing I want to get right out of the way before you go any further...
I tell it like it is and I will not BS you!
Not everyone likes that about me but I've realized it's the best thing I can do for you.
Why should you listen to me?
Because I have taken a skill and grown it into a $25 million online business. I have also helped thousands of clients create 6 and 7-figure businesses over that time.
So let's get right to it...
BONUSES INCLUDED WITH YOUR ORDER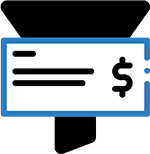 8-Figure Funnel Template

8-Figure Email Template

Sales Recordings

Ad Swipe Files

Fulfillment Training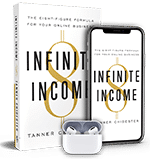 Infinite Income eBook + Audiobook

Sales Script
WHO THIS IS FOR...
People that are tired of trying to figure it out on their own.

It gets a little confusing when every guru on YouTube has a different system.

People that are sick of wasting a bunch of money on ads.

Instead of wasting money, why don't you maximize your spend by doing it right?

People that are scared to even take the first step.

Sometimes the hardest step is the first one. We are going to help you break through.

People that want consistency in leads and sales.

Instead of crossing your fingers each month, why not have some predictable results?
Does This Sound Like You?

If so, you're in the right place!

ORDER FACEBOOK™ ADS ACADEMY TODAY
WHO THIS IS
NOT

FOR...
People that don't want to make a change.

If you're happy doing what you're doing then keep on keeping on!

People that are lazy.

Being successful online isn't easy and it takes work and a commitment!

People that have unrealistic expectations.

You aren't going to become a millionaire overnight, sorry.

People that aren't open to learning new strategies.

If you think your way is the best way and aren't willing to be coachable then it's not for you.

People that aren't willing to invest in themselves.

Growing a business requires investing in learning, marketing, etc.
Does This Sound Like You?

If so, that's okay. Our Facebook™ Ads Academy isn't right for everyone and we don't pretend that it is. We wish you the best!
Here's How I Can Help You...

I help entrepreneurs turn their knowledge and expertise into thriving online businesses, period.
This isn't rocket science folks.
You have skills that other people would like to have and you want to put them in front of the right people.
The real question is...
Why Aren't You Succeeding With Ads Yet?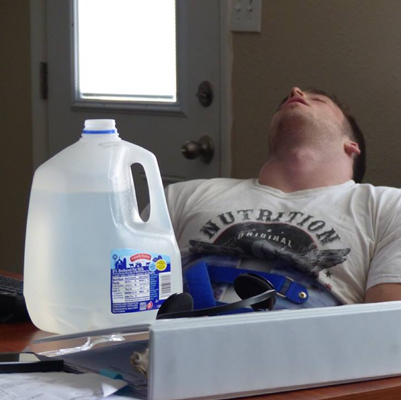 I know it's scary, it wasn't too long ago when I was exactly where you are.
It was 2016 and I was living paycheck to paycheck as a Personal Trainer.
I'd be scrolling through social and I'd see successful entrepreneurs and think, "I want that too!"
I saw the lifestyle they had, the cars they had, the homes they had. But the one thing they had that I wanted most was the control of their time.
I actually liked my career but I was so limited...
Limited in terms of the money I could make.
Limited in terms of how much work I could do.
Limited by a company telling me when I could and couldn't work.
Honestly, I was a little sad and depressed because I thought I loved what I did for a living.
And I did, I truly enjoyed working with and helping people. But it just didn't fulfill me inside.
I wanted more and not just more money (although, it sure is nice).
I wanted to wake up each day and feel like I was in complete control of my financial future.
I wanted to look forward to every day and wake up energized and ready to go.
Unfortunately, I didn't know how to get there.
This is when I started Googling and searching on YouTube.
I started looking into things like "How to start an online business" and how to "make money from home."
Yikes, I found a lot of crap.
But, in that research I was introduced to the world of digital marketing.
WHAT IS DIGITAL MARKETING?

It's simple really...
You take your offer and put it in front of your ideal customer. That's really as simple as it gets.
Now, remember, I was a Personal Trainer, so the idea of training people online seemed crazy to me.
But guess what? There were people making 7-figure incomes doing exactly that (online personal training programs).
In-fact, I found A LOT of people marketing online coaching/consulting/training programs from all kinds of professions.
I thought, "If they can do it, so can I!"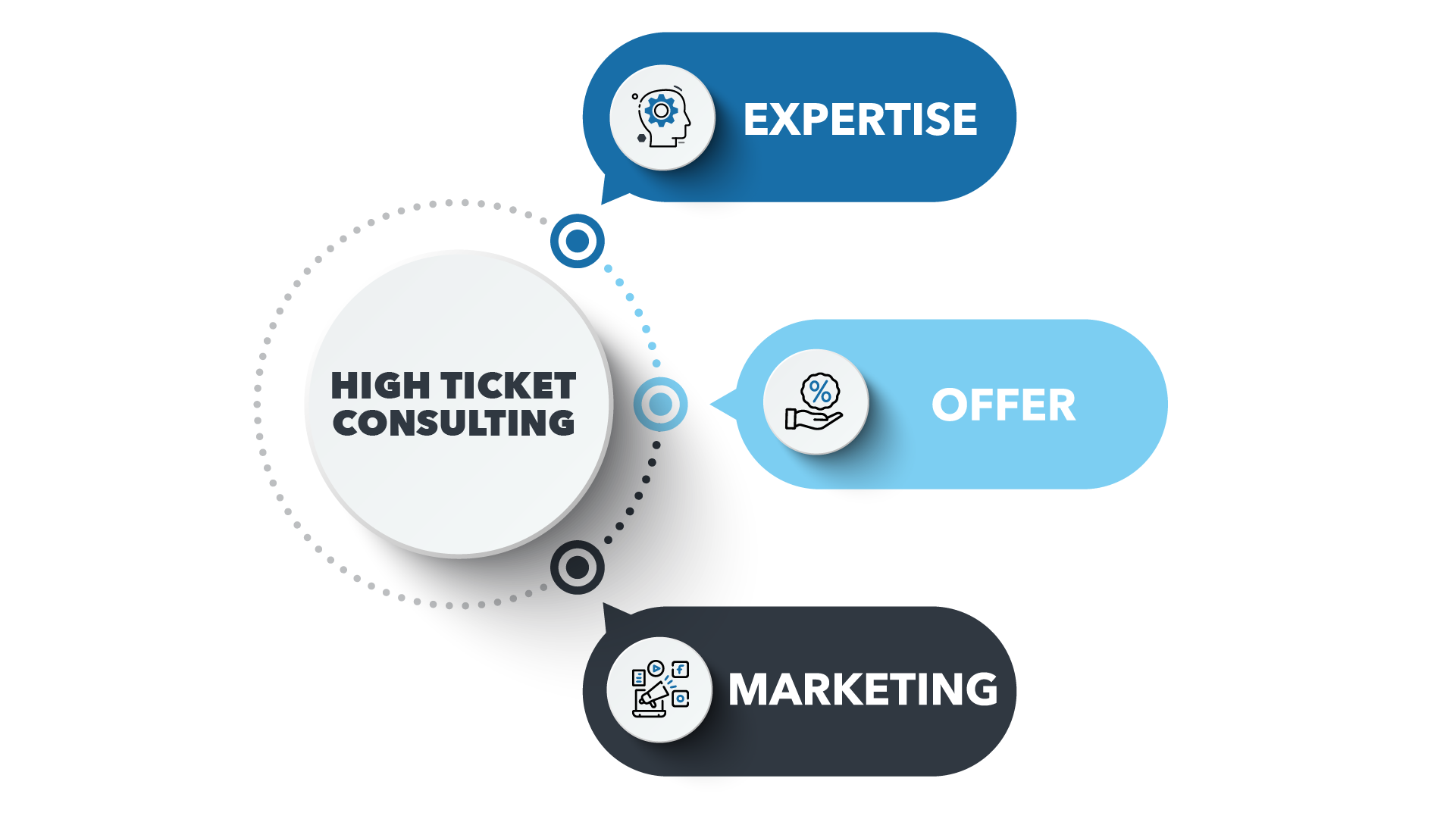 ORDER FACEBOOK™ ADS ACADEMY TODAY

This Could Be Your First Step To Finally Breaking Through Online!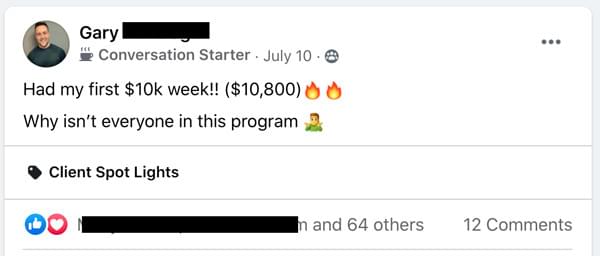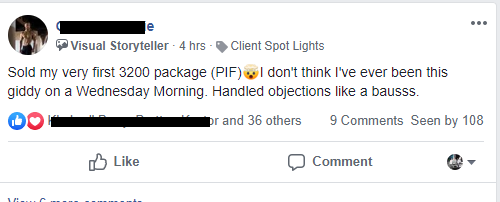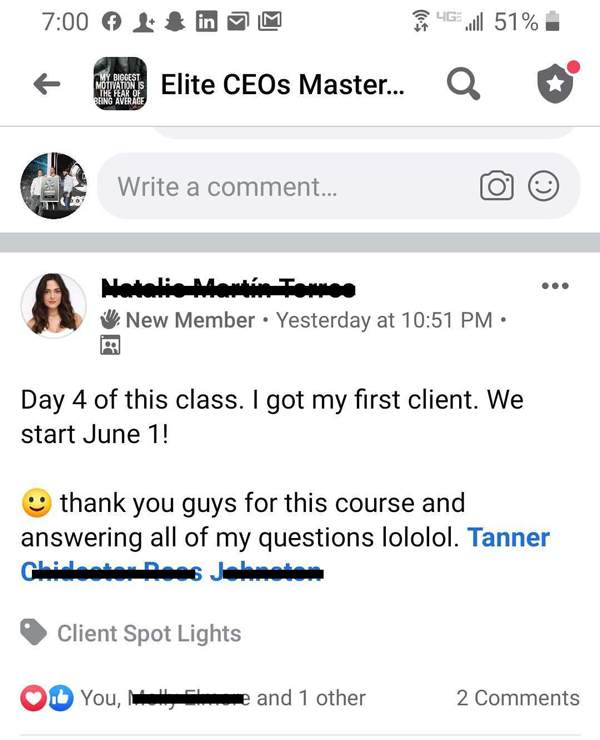 And So My Journey Began!

I wish I could tell you I was an overnight success, I wasn't. 😂
Over 12 months I watched every YouTube video, bought a few courses, joined about 100 challenges, bootcamps, and Facebook groups.
I bought all the fancy funnel making software, got all the fancy tech.
Then I went and dropped $2,000 on a Facebook ad campaign.
Guess how much I made?
After 12 months and thousands of dollars spent, I made $37. 😳
Can you say flop?
Knowing what I know now, I totally understand what I did wrong.
You see, a lot of the training was telling me to set up a webinar and try and sell my offer to anyone that would listen.
Makes sense, right?
Well, it's wrong!
Did you know that there are actual strategies that the pros use to dominate Facebook Ads?
That's right, there are people that know things that they aren't sharing (because that's how they win)!
Well guess what? We are sharing our exact strategies that we've used to build an 8-figure online business.
Introducing...

Don't know how to run ads? We show you how to figure it out.
Don't know what strategies to use? We show you ours.
Don't know which targeting methods to use? We show you how to do it.
Don't know how to make retargeting work properly? We show you how to set it up.
Don't know which ads to use? We give you our best ads to use as templates.
Don't know how to compete with the big boys? We give you our secret system that gives you a level playing field!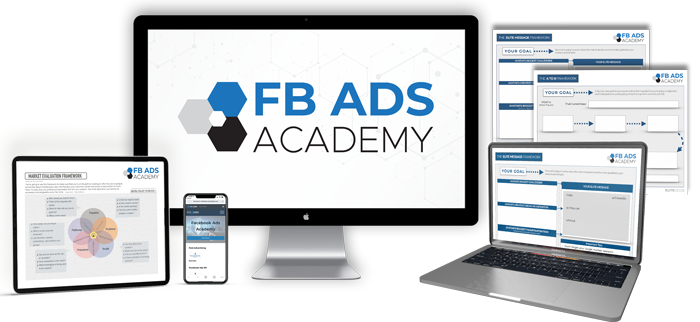 All You Pay Is $97$27!
WHAT YOU GET IN FACEBOOK™ ADS ACADEMY...
Hands Down The Most Value You'll Ever See In A $97 $27 Program!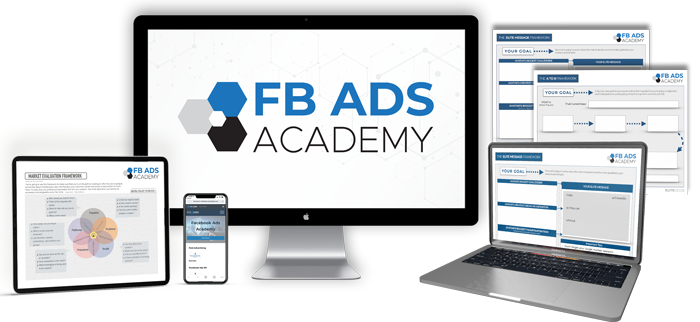 Here Is Everything You Get Inside FB ADS Academy...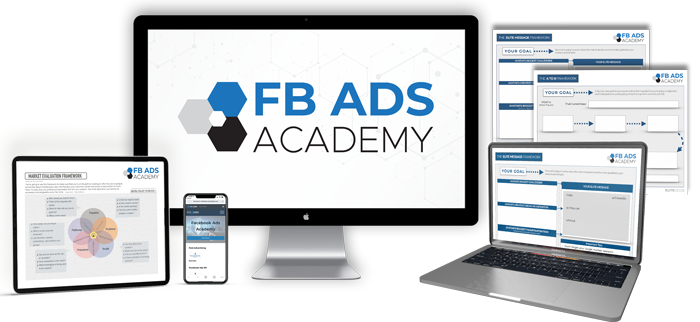 SECTION #1:
Module 1: Business Manager Set Up
Module 2: FB Ads Policy Overview
Module 3: Intro to FB Ads
Module 4: Pixel Set Up & Integration
Module 5: Setting Up Your First Campaign
Module 6: Creating Your First Ad Set
Module 7: Creating Your First Ad
Module 8: Ad Metrics & Tracking
Module 9: Secret Social Proof Strategy

SECTION #2:
Module 1: TOP SECRET Ad Strategy Set Up
Module 2: TOP SECRET Ad Strategy Build Out
Module 3: EU Compliance
Module 4: Hyper Organic Strategy

SECTION #3:
Module 1: Retargeting 101
Module 2: Facebook Lookalike Set Up
Module 3: The Million Dollar Facebook Ad
Module 4: How To Stop Bad Lead Quality
Module 5: Ad Swipe Files
Module 6: Best Practices for Rejected Ads
Module 7: Working with Ad Sets
Module 8: Making Ad Adjustments

BONUSES:
Private Facebook Community
FREE Funnel Template
Secret "Social Proof" Strategy

An Incredible Vault Of Information For Only...
$97 $27!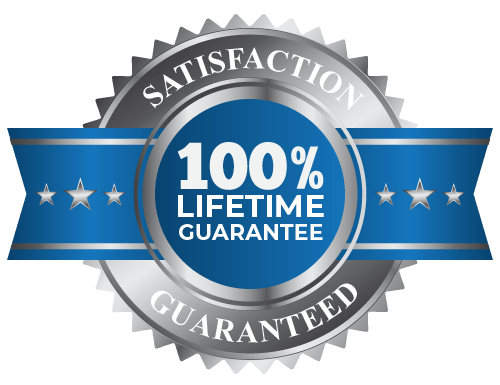 100% Lifetime Guarantee!
Yes, that's correct. If you buy the course, follow the training and can show a legitimate attempt to implement what you're taught using our strategies, we guarantee our product. No, you won't be able to buy the product and do nothing and expect to be able to get a refund. But, we're so confident that our strategies work that we're willing to put our money where our mouth is. Al you have to do is put those strategies to work.
Note: All guarantee challenges will require said challenger to supply evidence of completion and implementation of strategies.
This Stuff Actually Gets Results!

Listen to what some of our clients have to say about their experience in our program...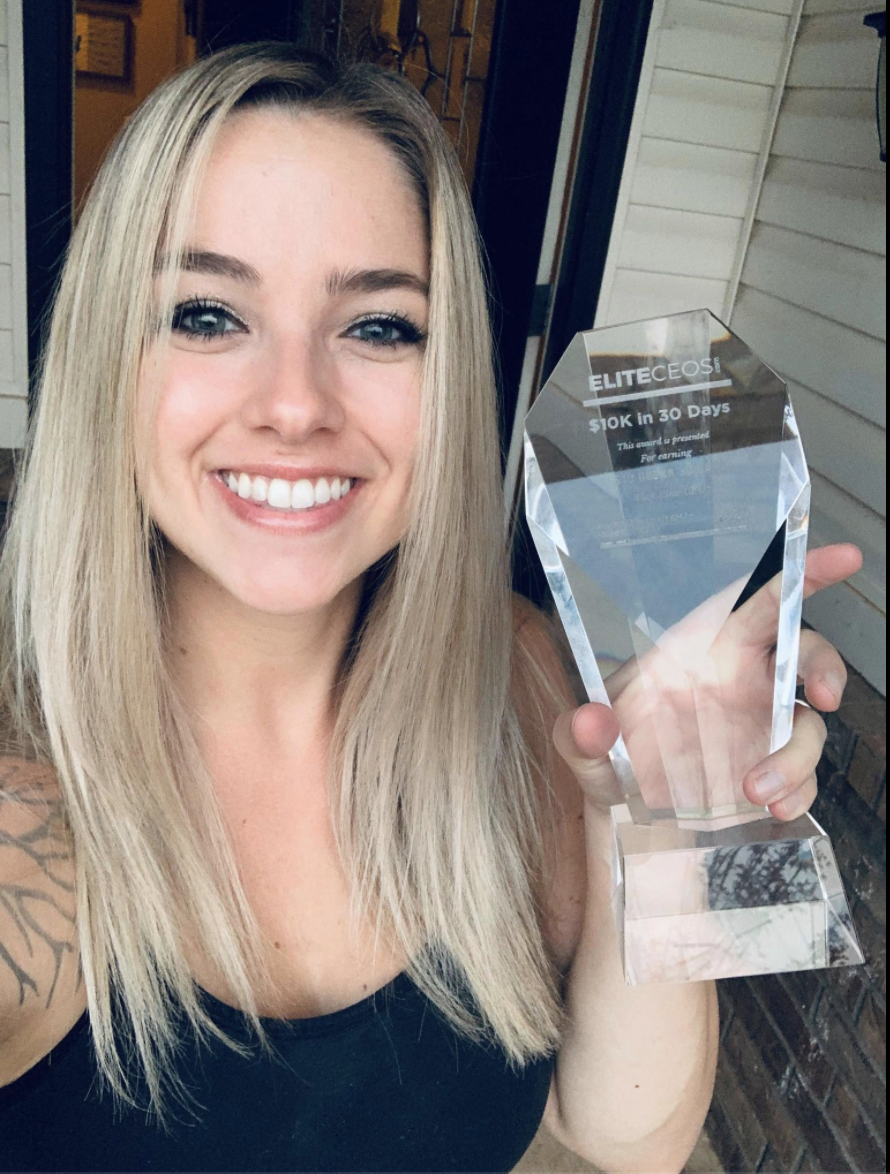 Brooke generated over $10K in 30 days inside our program!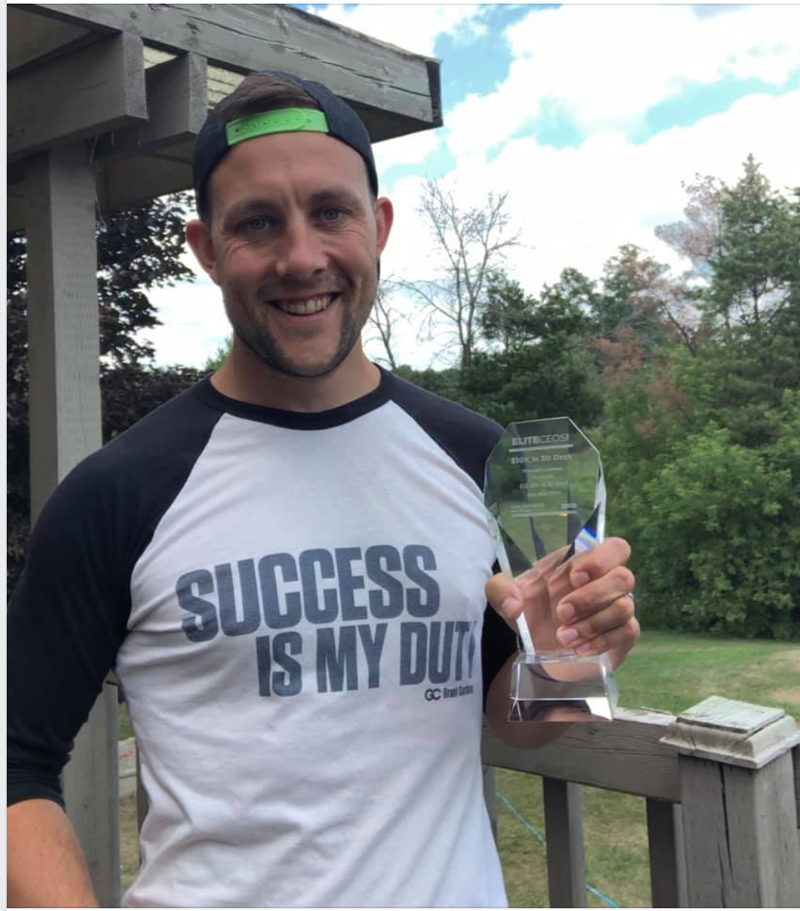 Gary generated $10k in 30 days inside our program!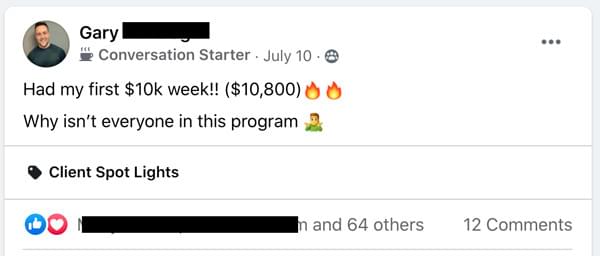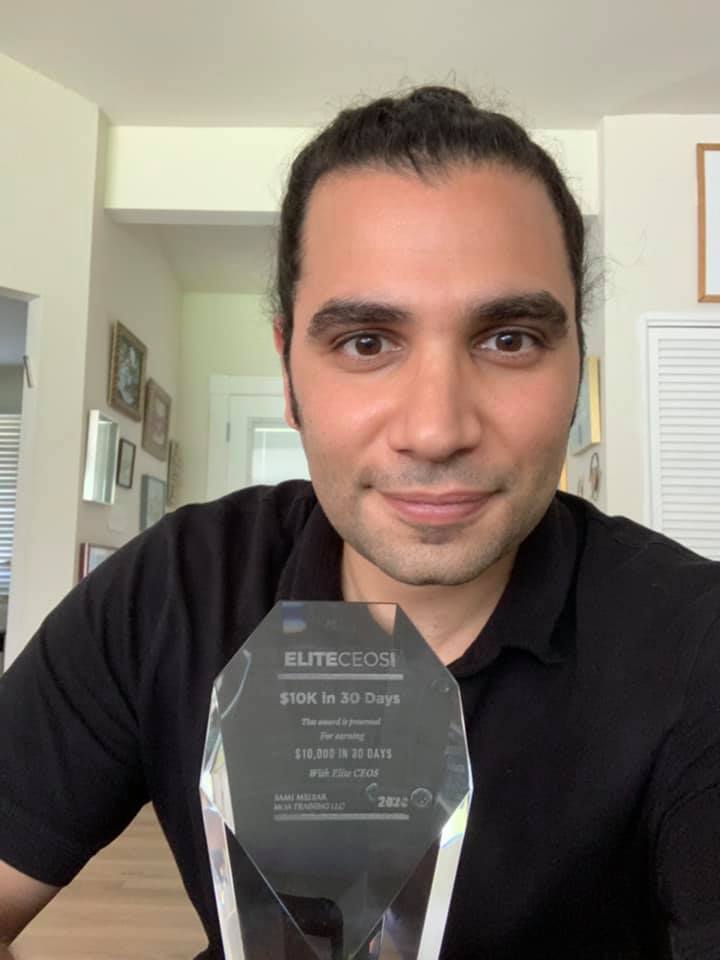 Sami generated $10k in 30 days inside our program!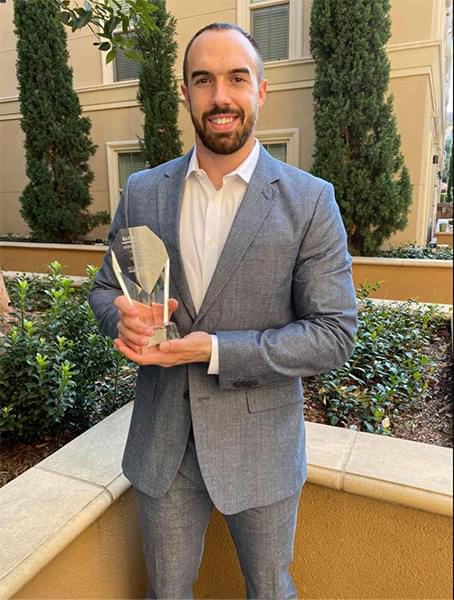 Josh generated $10k in 30 days inside our program!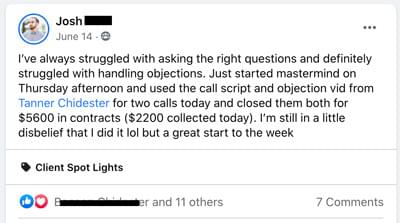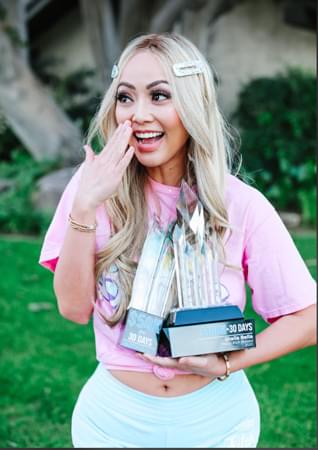 Sheila generated $100k in 30 days inside our program! Yes, $100k. And no, her results aren't typical, but damn!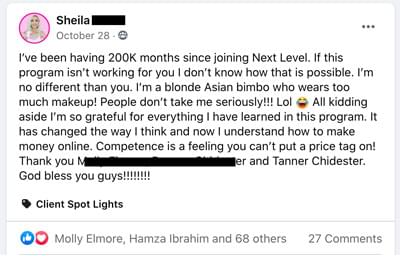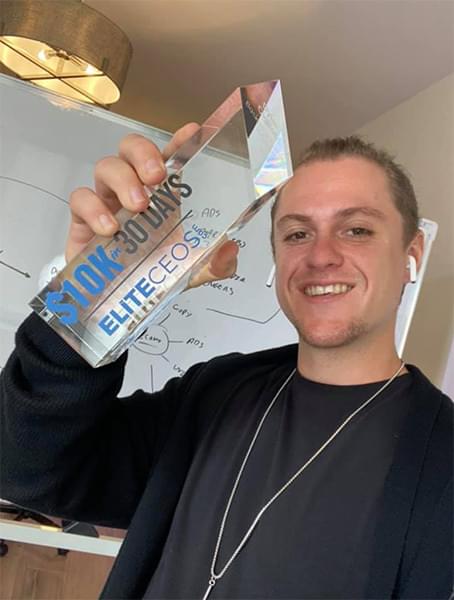 Dylan generated $10k in 30 days inside our program!

ORDER FACEBOOK™ ADS ACADEMY TODAY

This Could Be Your First Step To Finally Breaking Through Online!